The GK1.25:1 Pneumatic Piston Pump – Unleash the Power of Precision and Efficiency!

Are you in search of a reliable and high-performing pumping solution for your industrial needs? Look no further than the GK1.25:1 Pneumatic Piston Pump by GIN KAI(GK). With our cutting-edge technology and commitment to innovation, we bring you a piston pump that sets new standards in performance and versatility.

What sets our GK1.25:1 Pneumatic Piston Pump apart is its exceptional working mechanism. Built on the principles of precision engineering and advanced pneumatic technology, this pump offers unparalleled efficiency and reliability.
Pneumatic Piston Pump Working
The GK1.25:1 Pneumatic Piston Pump operates on the powerful principle of reciprocating motion. Here's how it works:
Robust Construction: Our pump features a sturdy design with SS304/SS316 to withstand demanding industrial environments. This ensures longevity and durability, reducing maintenance costs and enhancing overall performance.
Efficient Air Driven Operation: This piston pump utilizes compressed air as the driving force. The air inlet size is 1/4in and the maximum air consumption is 17L/S, which allows the fluid to flow through the pump smoothly and consistently.
Enhanced Precision and Control: With its precise and well-calibrated design, our piston pump offers exceptional control over fluid flow. This makes it ideal for applications that require accurate and consistent dosing or transfer of fluids.
Versatile Fluid Compatibility: The GK1.25:1 Pneumatic Piston Pump is engineered to handle a wide range of fluids, including viscous, abrasive, and corrosive substances. This versatility makes it suitable for various industries, such as chemical processing, paint and coatings, wastewater treatment, and many more.
Installation Dimensions and Performance Curves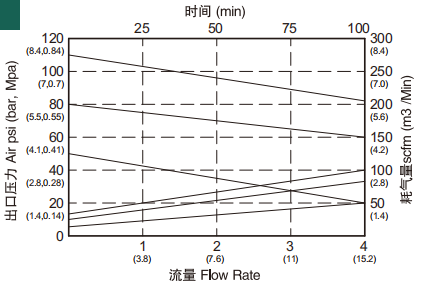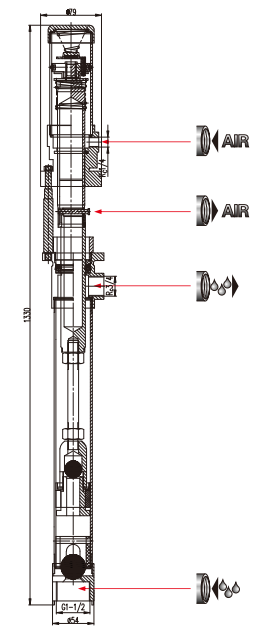 Company Advantages
GIN KAI(GK) is a manufacturer specializing in the production of pneumatic diaphragm pumps and plunger pumps. We have 17 years of experience in this industry, and have been continuously developing and innovating since our establishment. So far, we have become one of the manufacturers of pneumatic diaphragm pumps with complete product specifications and a large number of varieties.
We win the market with small batches and multiple varieties, and our products can be OEM customized according to the actual needs of users.
We have cooperated with many well-known companies and have received numerous positive feedbacks. Our products are exported to Asia, the Middle East, New Zealand and Australia. We sincerely invite you to join us.
Our products have multiple certifications, including ISO14001, ISO9001, ATEX, FDA, etc.
If you have any needs please feel free to contact us.